0
Product Notifications – get the overview
multimixer | work | Monday November 16 2015
You all know about the product notifications system in osCommerce: People can click, either on the product information page or after successful checkout and register their interest in a particular product. The store administrator can then send a newsletter to that customers using the – complicated – newsletter system of osCommerce.
That's all fine, my point is that the store owner never get an overview about how many customers and who concretely registered an interest in what products.
Wouldn't it be nice to know that e.g. there are 300 people interested in lemons and only 5 in melons? You know immediately what the important product is.
Wouldn't it be nice to be able to export a csv file with the customer data, that you can either import into a modern newsletter program (like mailchimp) or work with the list offline?
That is exactly what this extension is doing, lets see the details
You'll get a new page in admin (under "reports") showing all products that have a notification entry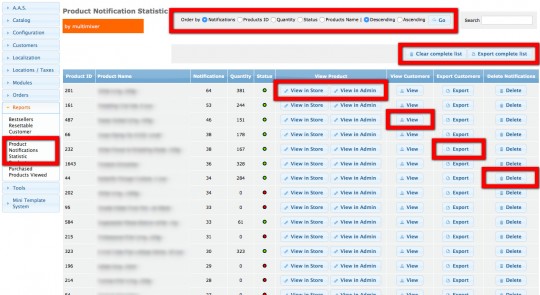 The list is showing
product ID
product name
the number of notifications registered
the current product quantity
the product status
You can sort the list by any of that labels ascending or descending
You can preview the customers who registered a notification for a product by clicking the button "view" in column "view customers"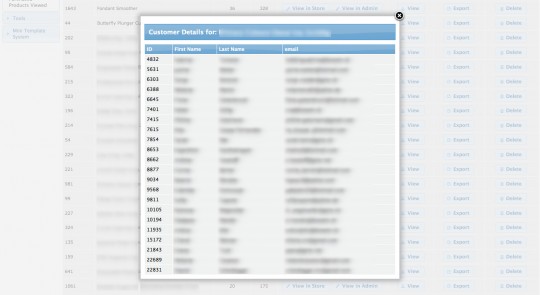 You can preview the product in question in both, the store side and the admin side by clicking the buttons "view in store" or "view in admin" in column "view product". So you can quickly change something without leaving the page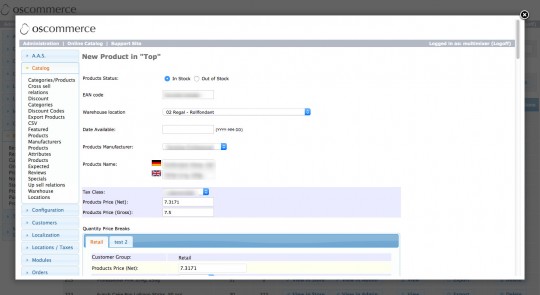 You can expire a csv file with customer data either of the complete list (button "export complete list" on top) or of a list related to a particular product (button "export" in column "export customers")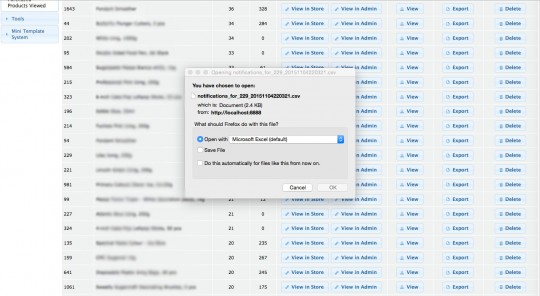 You can work with that list local in excel or a similar program, or import it to any online or offline program that accept csv files as a import source, like for example mailchimp for newsletters. That way you can easily create targeted newsletters
Finally you can reset either the complete list (button "clear complete list" on top) or you can reset the entries for a particular product (button "delete" in column "delete notifications")
The extension is compatible with any osCommerce version of series 2.3.3.3 and upwards, including of course the latest osCommerce version 2.3.4
There are no core file modifications necessary, you just have to upload some files to the server, that's all
Get in touch if you think that is something useful for your store
Click +1 to recommend this to your friends when they search.